Enterprise GIS Data Development Services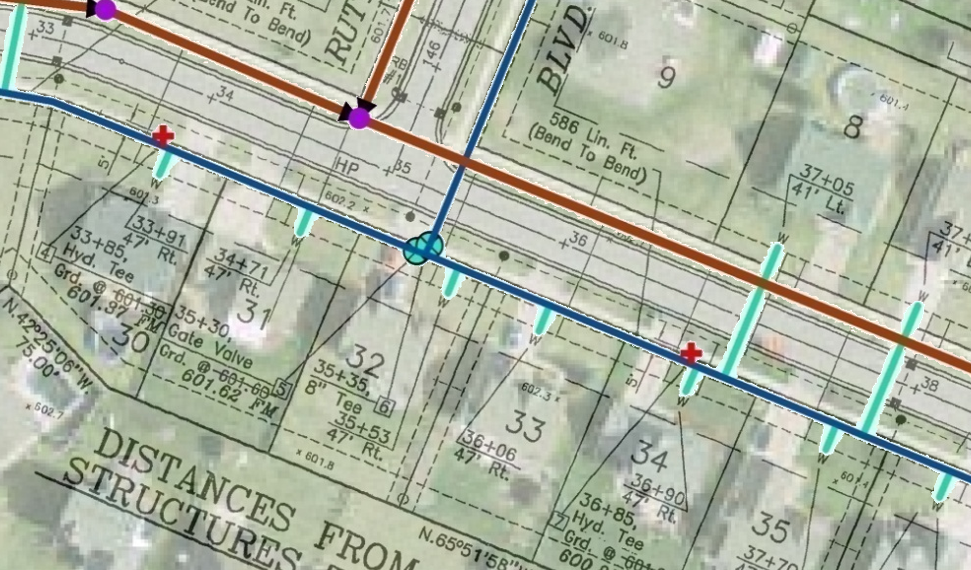 Increase the accuracy and capabilities for your geospatial maps and applications.  Our team specializes in large-scale data development/analysis tasks including geo-referencing, site plan utility updates, GPS collection, AutoCAD integration, Next Gen 911, Parcel Development with coordinate geometry, data migration, Assessing State Reviews, and many others.
Let us help with the creation of your data model and schema to standardize your processing tasks.  Ensuring an accurate data structure is critical for success and increasing reliability for a sustainable environment.
Our focus is a highly accurate GIS data, and we have a strong foundation using Sub-Centimeter Trimble GPS technology.  Our team has collected millions of observations to increase the reliability of utility and various structures.
Parcel Development (COGO)
The parcel feature class is one of the most utilized layers in an enterprise GIS.  Our team has completed full-scale parcel and plat creation initiatives with ESRI Coordinate Geometry tools.  This process updates your parcel information to highly accurate boundaries driven from the assessing legal descriptions and original plat documents.